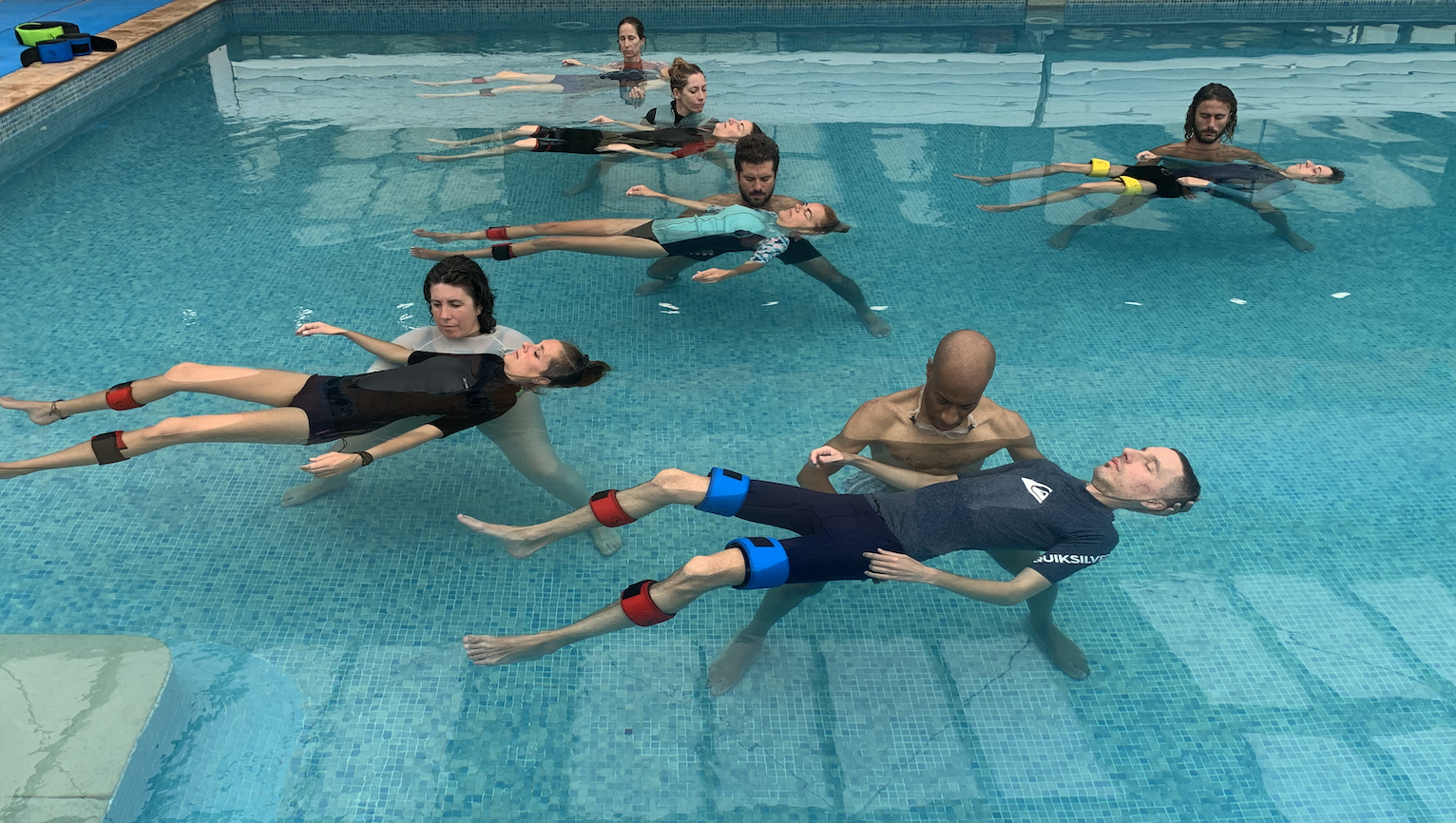 Saturday, July 29th 2023
1 day INTRO "WATERNESS" training
"Waterness Journey™" aquatic bodywork technique course.
8 accredited hours of WATERNESS ™ training by the Watsupath ™ training institute, for WABA (World Aquatic Bodywork Association).
Waterness Journey ™ is a modality, with a specific interest on the techniques of underwater work and three-dimensional massage, offering the possibility to the receiver, if they feel the desire, to enter into an interactive movement.
As future professionals or beginners to care in water, Waterness™ provides you with invaluable tools thanks to its detailed technique which we practice extensively, and the integrative processes to respond in real time to any pro active or inactive receiver.
After lunch we will tackle some somatic work (breathing and proposal of free and directed movement) to hilight the complemetarity of the qualities of the water element and the grounding and balancing properties of the earth, with a playful approach that favours the integration of the training content.
CONTENT:
Practice of massage, deep stretching, release points and mobilisation with a 360° spherical approach.
– Synchronisation of breathing and movement to coordinate immersion.
– Study of surface expansion and compression movements, and underwater work.
– Creating a safe position for the receiver and a healthy posture for the giver.
– The water creates a space for observing and facilitating spontaneous movements, and potentiates the interaction between the giver and receiver, as partners in play.
PROGRAM
9.30am – 6.30pm with lunch break. Free practice between 7pm & 10pm, included in the pool hire fee.
INFORMATION & INSCRIPTION
E-Mail : info@watsupath.com
Portable: +34 697914007 (sophie)
INFORMATION TINIKA (lunch and stay)
Steven +41 78 804 87 10