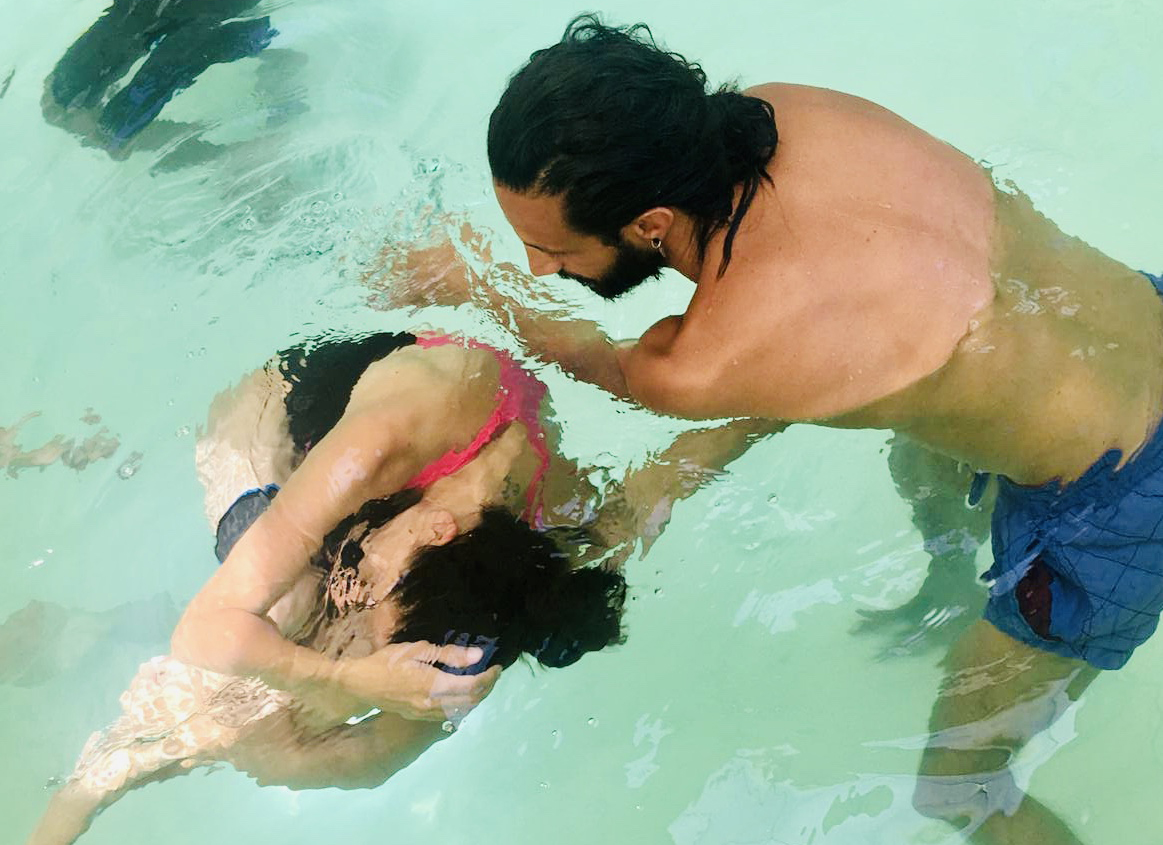 SWING & SPRING in Ibiza, 
 IBIZA
SATURDAY 22 APRIL 2023
12h30 > 16h30 
SWING & SPRING
Study and practice of movements that create a back and forth swing of the body and pressure, that suddenly released, create a spring effect.
We exercise these two diametrically opposed dynamics in a set of movements that take place on the surface or under the water line.
Complete by practising movements that push towards an open posture and allow us to work with the turbulence and slowness of the water.
Duration of the workshop: 4 hours, reserved for students already trained in aquatic work.
Workshop fee: 65€.
INFORMATION & REGISTRATION E-Mail : info@sophiecostes.com
cellular: +34 6979 14 007