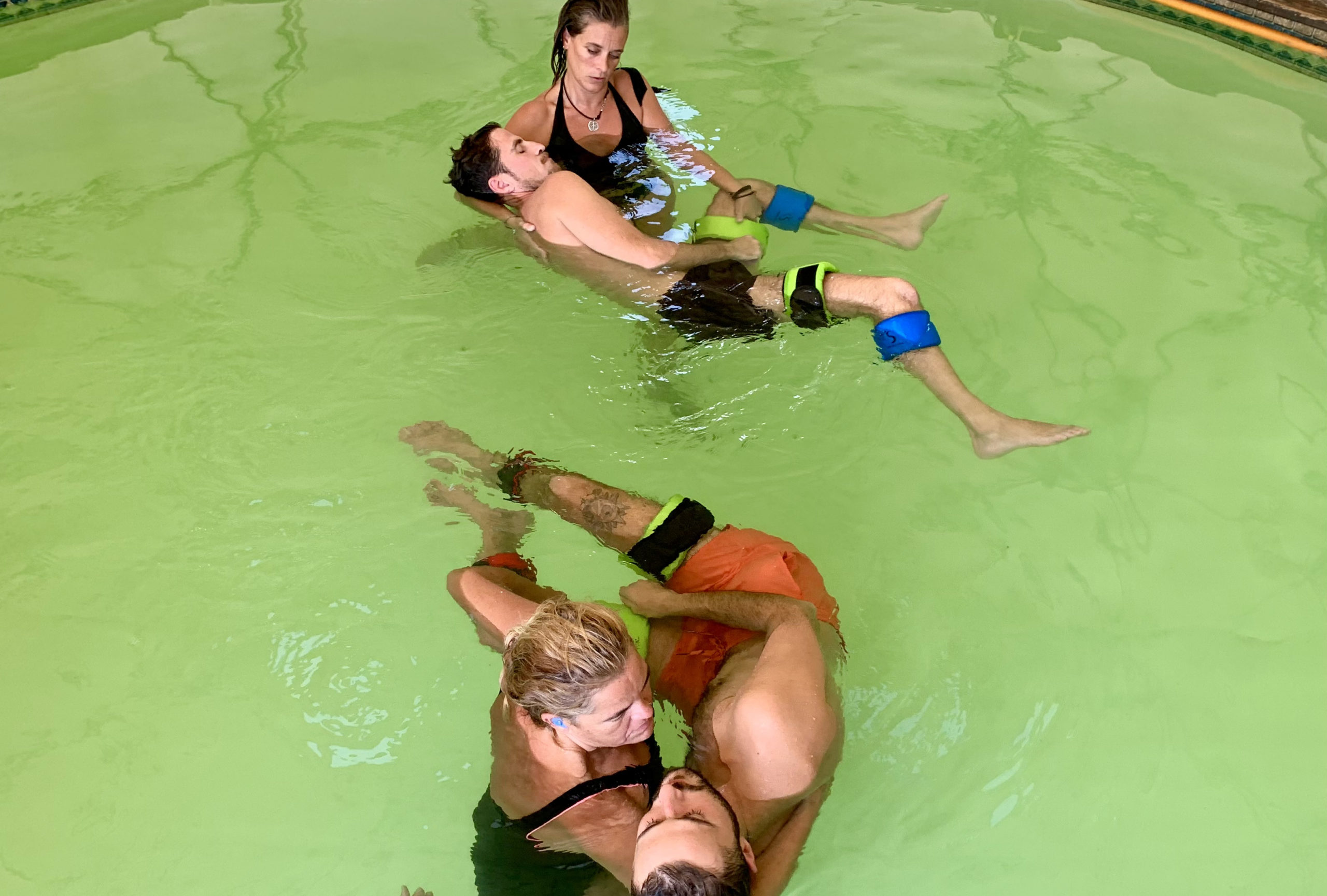 Workshop PUSH & PULL
IBIZA
SATURDAY APRIL 8th 2023
12h30 > 16h30 
COURSE CONTENTS
PUSH & PULL
This proposal covers movements that use dynamics in warm waterwork by pulling and pushing to create waves and swaying and can amplify the recipient's breathing. Study and practice with moves and impulses from the neck, torso, interscapular area in lateral position, supine position on the surface or underwater, or with the viscera to create a deep massage of the organs.
Duration of the workshop 4 hours, reserved for students already trained in aquatic bodywork.
Workshop price: 65€.
INFORMATION & INSCRIPTION : info@sophiecostes.com
Mobil: +34 6979 14 007